Mission Statement: To OFFER REAL PARTS Not Chinese Garbage!
And to Offer Quality Made in the USA Stance and Drift Quality Parts
FOR LESS THEN Chinese made parts on EBAY!, w/ EVERYDAY FAST FREE SHIPPING!
213Racing L.A.
Our company has been in business for over 25 years B2B business to business.
We offered, wholesale, straight out of Little Tokyo in DTLA.
We where never online or on social media till 2020.
In 2020 due to The franchise tax board for the city of LosAngeles, and Covid19 pandemic.
We where facing a stark reality, close permanently in 2020, or expand to shipping our products.
we decided to offer our products and rates to the general public through our new retail site.
And till this date we are still building our site up, however we are growing everyday!
Our company offers quality WHOLESALE rates to the public, at the absolute lowest price!
All our products also include 100% free shipping and more.

We offer more then anyone online,
Top quality products
Best customer service
Free Shipping on all products
Full Warranty on all products
Guaranteed the absolute lowest rate online *(using free coupon codes)
Save $20 to $700 on any individual items depending on MRSP price(s)
FREE COUPON codes for any individual item on the site.
Full support on all purchases
No Credit check Financing also available
No tax(s) on most items purchased outside of CA
Direct distributor rates.
Expedited Shipping Available


for a modest fee
as fast as 48 hour shipping *(depending items availability)
Our team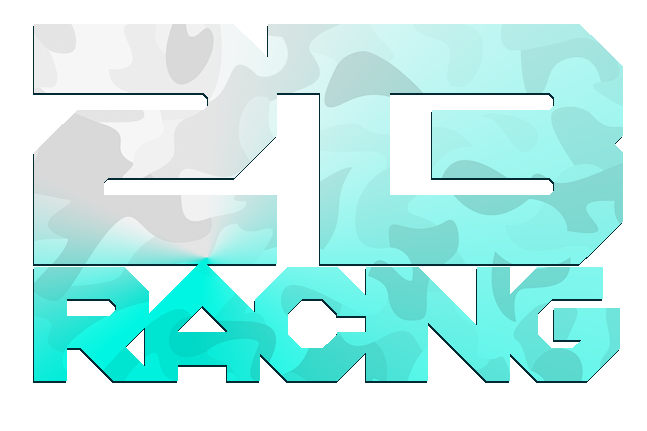 Our team

213Racing : Our Staff, are real street racers!
Born on the Streets, Refined on the Track! 
Coming from the real Streets of Los Angeles.
Our Team members, and associates,
have been part,
of the car culture movement in Los Angeles since 1991.
We are members of The Stance Mafia Car Club.
We also focus on American, Euros, and Japanese brands.
We DO NOT OFFER ANYTHING MADE IN CHINA!
We also have a prime focus on Dirft & Stance!
Founded by two Brothers in back in 1997. 
Our staff, builds cars, surfs, Skates, BMX's, snow Board's,
and goes off-roading together, as one Team! 
We support extreme sports and as always " NO KOOKS ALLOWED "
We also hire ex felons! We say that with pride,
because we hire our staff from
" Homeboy industries in DTLA " Offering,
the forgotten members of our society, Jobs!
And skills along with a real opportunity to learn to better themselves!
We are an EQUAL opportunity employer!
Ex-Gang members and individuals with misdemeanor or felonies,
ARE WELCOMED here DAILY!
We offer a competitive, $18.50 hourly rate,
plus medical and full 401K to our staff!
Testimonials about products
Testimonials can be read per item in the "Comments" section for each item.
comments are allowed for only customers that have purchased that specific item.
Testimonials are also available in the comments section of our Instagram posts.
Legitimacy
We have all our proper, CA business licensing!
Including our " CURRENT / ACTIVE "
Taxs Permits
and
federal EIN number
. 
Q&A assurance :

Question
: " So I'm honestly not sure if your a real business 213Racing, how can i verify your legit ? "

ANSWER
:
" Im Glad you asked!, EVERY SINGLE BRAND we represent, and every product we offer, SHIPS direct from the manufacture!  In doing so, that means, we have great relationships with our suppliers.
That also means if you call our suppliers like " KW Suspension, Rotiform, or Air Force Suspension " , just to name a few, You'll be pleasantly surprised to find :
#
1 We in fact are VERY REAL & legit!
#
2 WE ALSO ARE THE AUTHORIZED DISTRIBUTOR FOR THEIR PRODUCTS WE SELL.
And, We also are the official Authorized representative, for these brands to the CITY OF LOS ANGELES!
What more can you tell me about 213Racing?
We are a relationship based retailer not interested in making a buck off of you.
We rather put our focus on offering you the opportunity to get the absolute lowest rate on Quality US/EU/JP made goods.
We care about our customers. And we pride ourselves in being able to offer you detailed info and support!
We care about you as a person not as a paycheck!
We look at our customers as family and strive to offer each customer the respect they deserve.

How 213Racing see's You, our most important members!
We are a relationship based retailer not interested in making a sale, but rather building a relationship!
We rather focus on offering you the opportunity to get info you need to know!
We care about our customers. And we pride ourselves in being able to offer you detailed info and support!
We care about you as a person not as a sale!
We look at our customers as family! And strive to offer each of you, truly custom assistance.
And our 213Racing, line up of one of a kind products, and support!

any questions give us a call toll free! :
(866) 213Racing